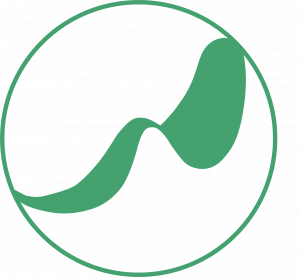 What is Fýsi?
Fýsi came to us from Greece and this word means "Nature".
Nature makes us feel safe, light-hearted and free. We as people need nature to function properly, feel good and unwind after a long day.
But a lot of people, especially in big cities, don't have access to greenspace which makes it harder for them to experience the mentioned feelings that can cause feelings of stress, anxiety and depression.
This is where Fýsi comes in.
Let us introduce the Fýsi
Fýsi is a device that brings smells, sounds and visions of nature right into your apartment.
It uses a projector that can display high quality images and videos onto your wall or any other surface, high quality speakers and a fragrance spreader all in an aesthetic wooden body.
The device will be powered via usb c and will also feature a wireless charging pad on top which will allow you to place your phone or any other wireless charging device on top and charge.
Your phone will connect to Fysi via Bluetooth.
So let's talk a little abot the Fýsi-App 😉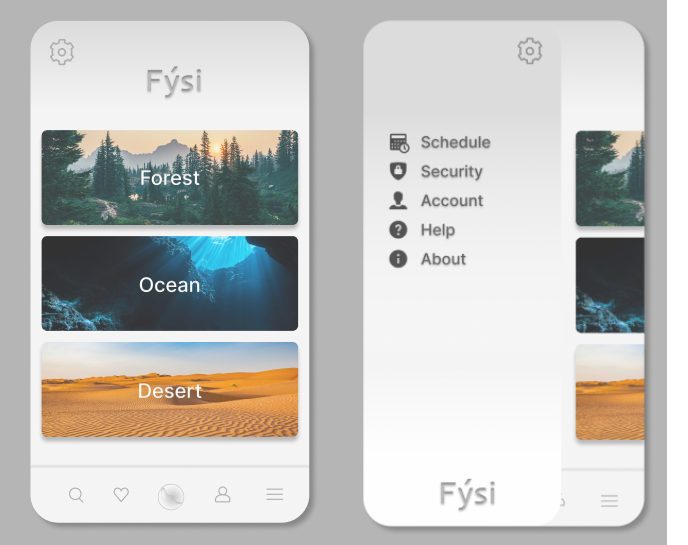 The app will allow you to configure the brightness, volume and intensity of the smell.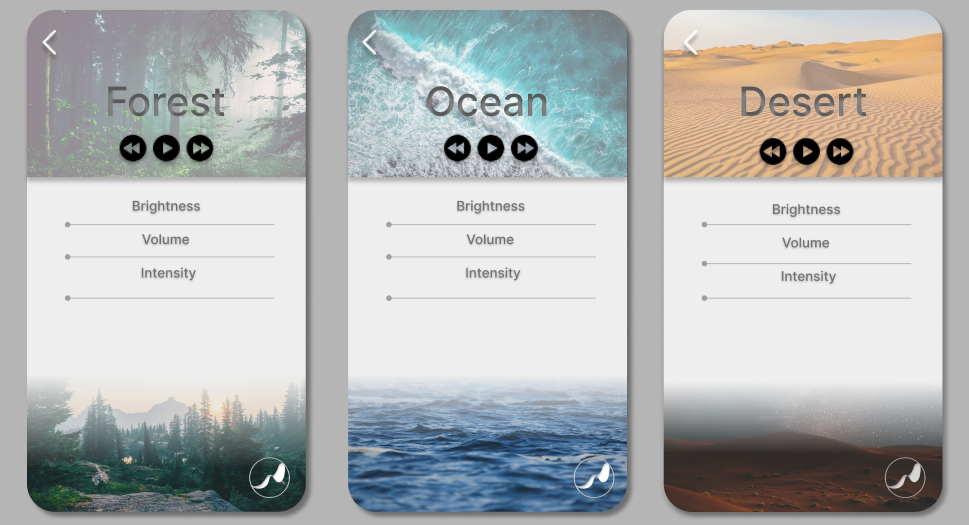 You will also be able to configure Fysi to let's say: automatically start playing soothing sounds and displaying imagery depending on your sleep, blood pressure , and weather. The colour and texture of the wood will be configurable to fit the aesthetics of your home .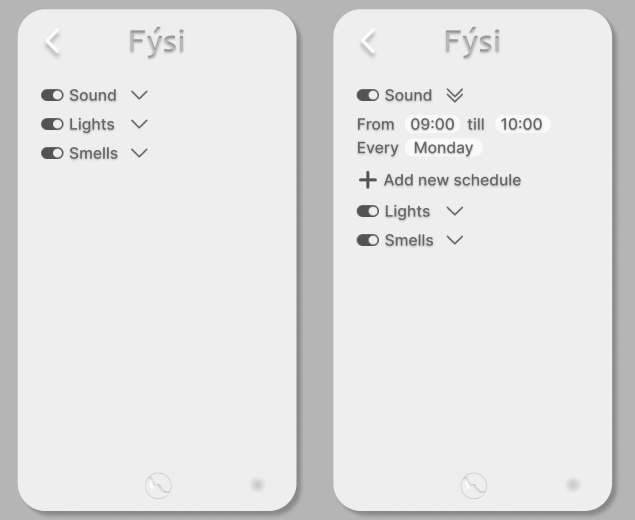 Scents will be sold separately ranging from the forest to your favourite smells of the seaside. We will constantly be adding new smells for you.
You can check out our app via the link below
https://www.figma.com/proto/sXq5GWtkte1LEvS23mT9xt/F%C3%BDsi-App?node-id=123%3A651&scaling=scale-down&page-id=123%3A155&starting-point-node-id=123%3A651
And also we would like to share with you our presentation, where you can find detailed information about Fýsi
https://drive.google.com/file/d/1CQP75LboUnrlfOgdgM4N6nzJiMXYKPei/view?usp=sharing
We think Fýsi is a much-needed addition to the home of every modern person who lives in an urban environment and has trouble relaxing.
Thank you for letting us present our Fýsi 🙂
Worked for you Team 3:
Matevž Rotar – Product Owner
Maksym Willing – Scrum Muster
Yen-Chen Lee – Designer
Dominik Usenicnik – 3D-Dessigner
Copyright ©2021, All Rigths Reserved.
Powered by Maksym Willing and Fýsi