About Us
GESP – Germany/Spain is the name of our international project. We chose the name regarding our Spanish and German collaboration. We want to provide a simple helping tool for elderly people to get the help they need in their daily doings as well as combining easy-to-use technology.
Mission
GESP is aiming to be the leading distributor of a simple technology for elderly people who need help in their daily doings by simply pushing a button.
Vision
Our vision is to simply improve the quality of living for the elderly people in our society.
Goal
Our goal is it to include elderly people in today's society and support them in any way to make their life quality increase.
Why do we do, what we do?
Today's technology and world is not an easy one to live in, especially if you're a senior citizen. We decided to jump in and just create an easy-to-use technology for exactly those people who really need our help. We sat down and created a simple box where elderly people get exactly the help they request by just one push of a button and create a voice message that gets send to one of our helping partners.
Typical Persona
Process
QR-Code for our application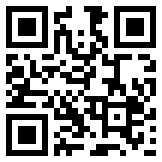 Our international Team
Max – Germany
Steffen – Germany
Rafael – Spain
Francisco – Spain
Alberto – Spain