Sustainability Storybooks for Young Children
Problem Definition
In order to contribute to the achievement of the 11th UN Goal (Sustainable cities and communities) it is imperative to address the issue of sustainability at a very early stage. By appealing and teaching kids between the age of 6 – 10 it would be possible to lay a solid foundation off which they could continue to build upon and contribute to a more sustainable planet. The main problem is the lack of awareness about the enviroment and the capability to sensitize children at a very young age.
User Persona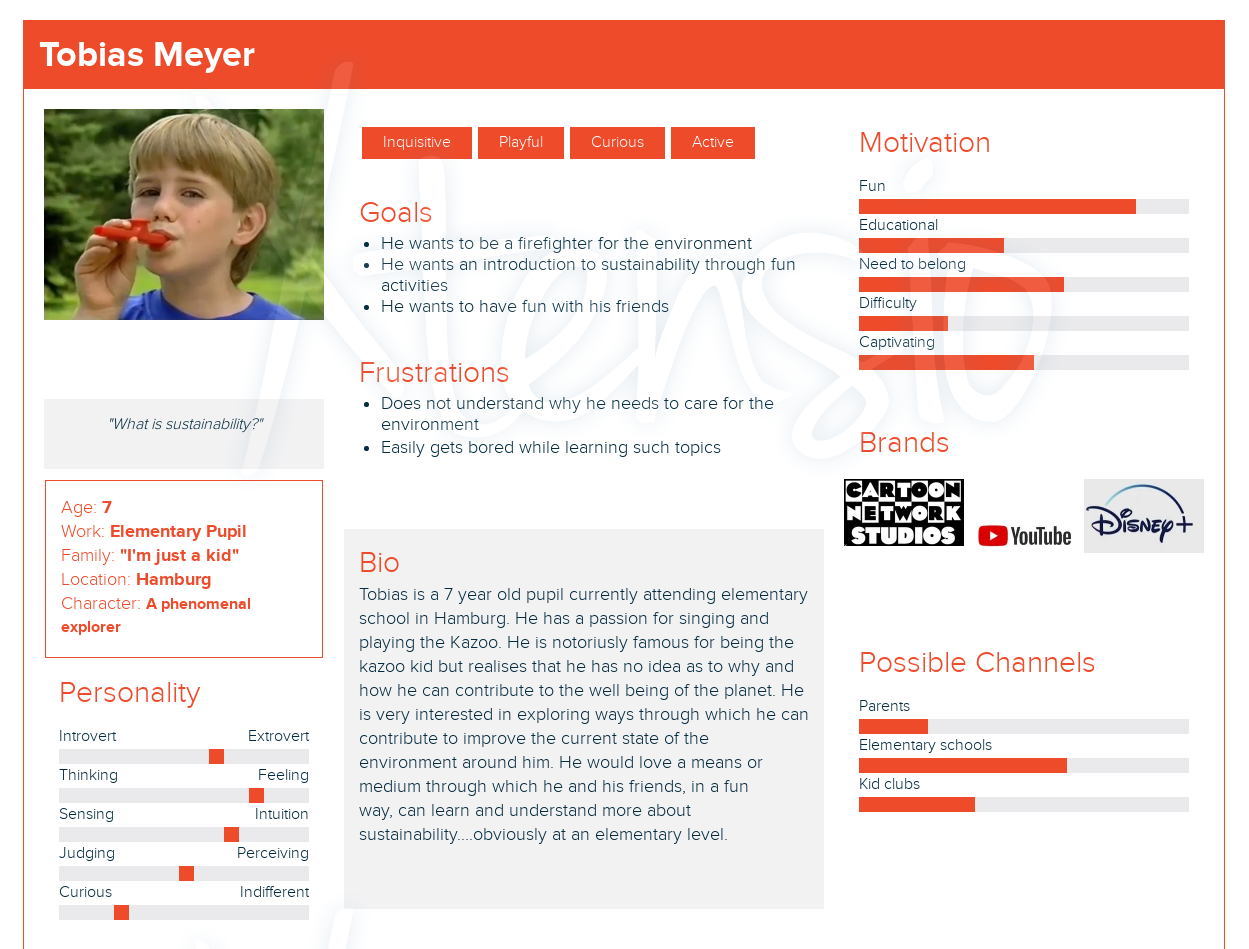 Brainstorming and Ideation
Based on our various brainstorming sessions, the persona above and by trusting the ideation process the following wireframe was developed.

The Solution
After various cycles of defining the problem as well as an intense ideation phase, the solution is to create illustrated and interactive storybooks and games which kids can engage with. The games and storybooks would be divided into various categories addressing different aspects of sustainabililty. By providing early education to the problems faced when dealing with sustainability, we create a society, by means of the education of children, that recognizes and accepts the impact it has on the environment.
Prototype / Product
This is an overview of the prototype that was built during the hackathon:
The Landing Page: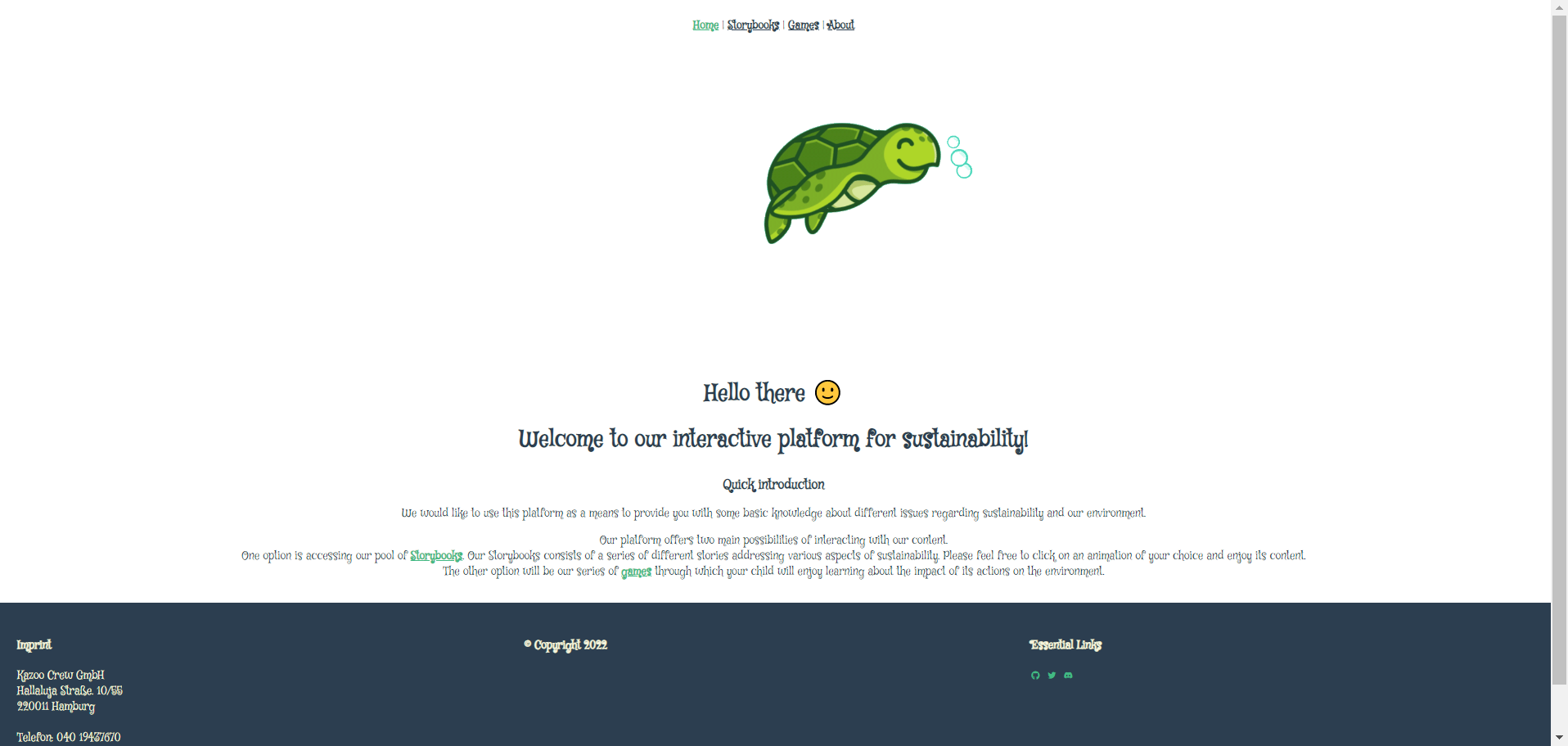 This is where our users
will start their journey. 🙂
Various illustrated strorybooks addressing different sustainability topics:
Here the user has many options to choose from, depending on the sustainability topic they are interested in.
An example of one illustrated storybook:
The topic of this illustrated storybook is: Plastics. It is about a family of turtles whose natural habitat gets polluted with plastic and how it affects them.
About Us
We are Patricia, Sadaf and Thierry from Group 19. The opportunity to build an educational platform for kids during this hackthon was a great experience for us. Hope you enjoy it.
Further Links
For insights as to what is going on under the hood, please feel free to check out the project repository here: