Bürgertech
inform. communicate. participate.

Wilhelmsburg and Veddel are super-diverse neighborhoods on the rise. Here, there is no social mainstream, here is a chance for everyone to getting together – this requires good ideas, a common drive and transparent, democratic structures. That's why the motto at the community center – Bürgerhaus Wilhelmsburg is: think, shape and decide. For a lively district in which we are all present!
The Bürgerhaus Wilhelmsburg is the place where you meet people, exchange ideas, get to know new things and try them out. Here you can attend events like concerts, exhibitions, theater or conferences. Above all, you can always participate: Take part in 48h Wilhelmsburg, visit the circus or join the city district discussions. At the Bürgerhaus you can organize something yourself and rent rooms if you need a place for your idea. The Bürgerhaus is a lively place that brings people together, invites them to express themselves and listen to each other.
The mission statement of the Bürgerhaus Wilhelmsburg
"The Bürgerhaus Wilhelmsburg is a place of encounters, a house of cultural education, a cultural forum and a conference center. We invite people of every culture, every religion, every age and gender, every origin and nationality, every income and all different ways of life from Wilhelmsburg and beyond to use our house and come into contact with each other."
Source: https://buewi.de/das-buewi/leitbild/
There are people from over 120 different cultural backgrounds in the Wilhemlsburg district. In order to reach everyone, from young to old, the community center has to deal with several hurdles. Not everyone in Wilhemlsburg can already communicate fluently in German, and the older generation is often unfamiliar with the use of smart phones and computers.
The Bürgerhaus would like to enhance the exchange with its visitors. Above all, the staff of the Bürgerhaus are interested in regular feedback on their events. Unfortunately, both budget and human resources are limited.
Target group
In order to improve communication from the Wilhelmsburg community center and its visitors, we first created the persona of a possible visitor at the Bürgerhaus Wilhelmsburg.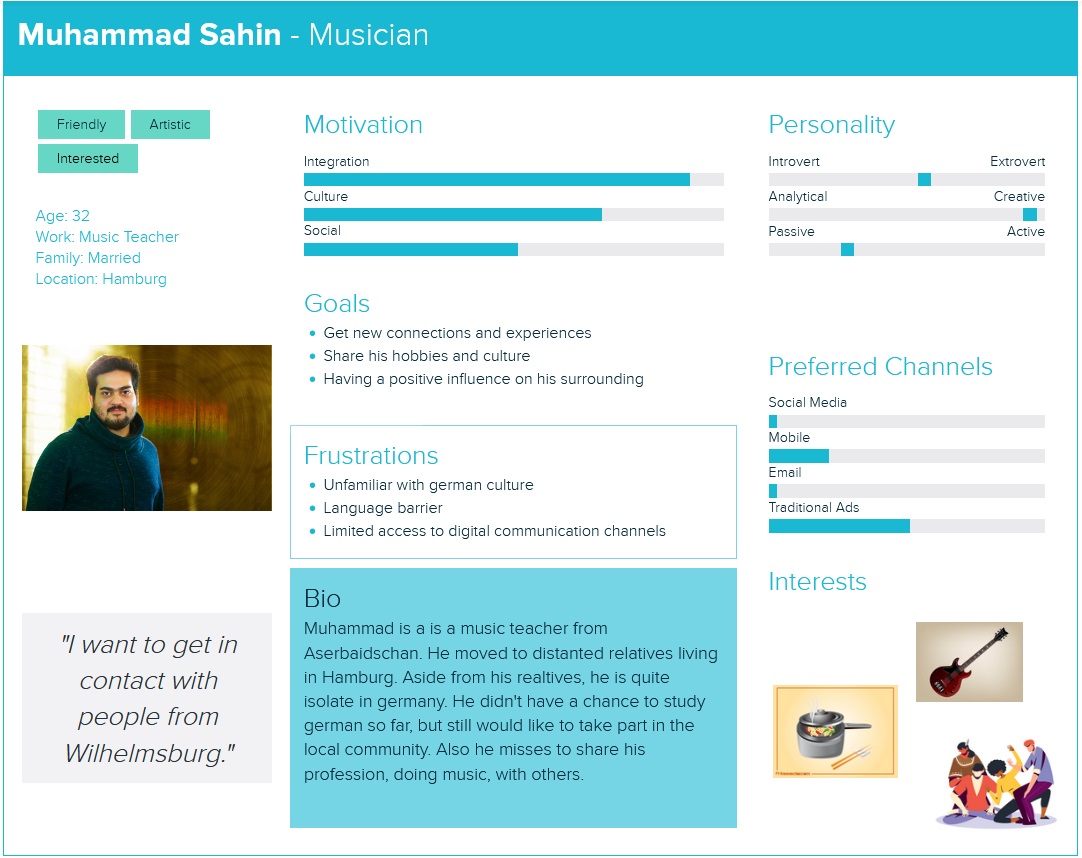 Solution
Our focus is to give the Bürgerhaus an option to collect feedback regularly. For that purpose, we designed a smart terminal. It requires minimal knowledge of the German language to use, making it an easily accessible way, to engage with the Bürgerhaus.
In addition, we also created an app for an enhanced user experience. The app allows you to give more in-depth feedback, get in contact and receive information about the Bürgerhaus. Also, you can use the app to book rooms.
Both the app and the smart terminal gives you access to news and events from the Bürgerhaus.
                                  App                                                                                                      Smart Terminal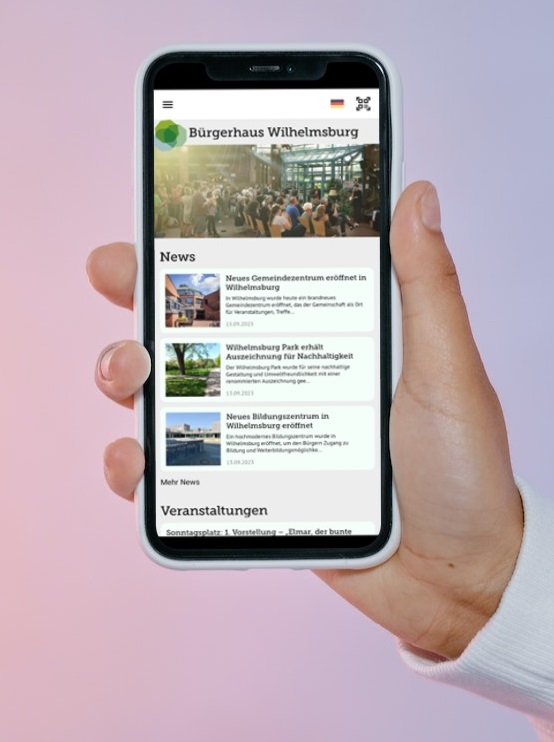 Staff and budget is limited at the Bürgerhaus. Therefore we connect PowerBI to our database for an automatic evaluation of the feedback.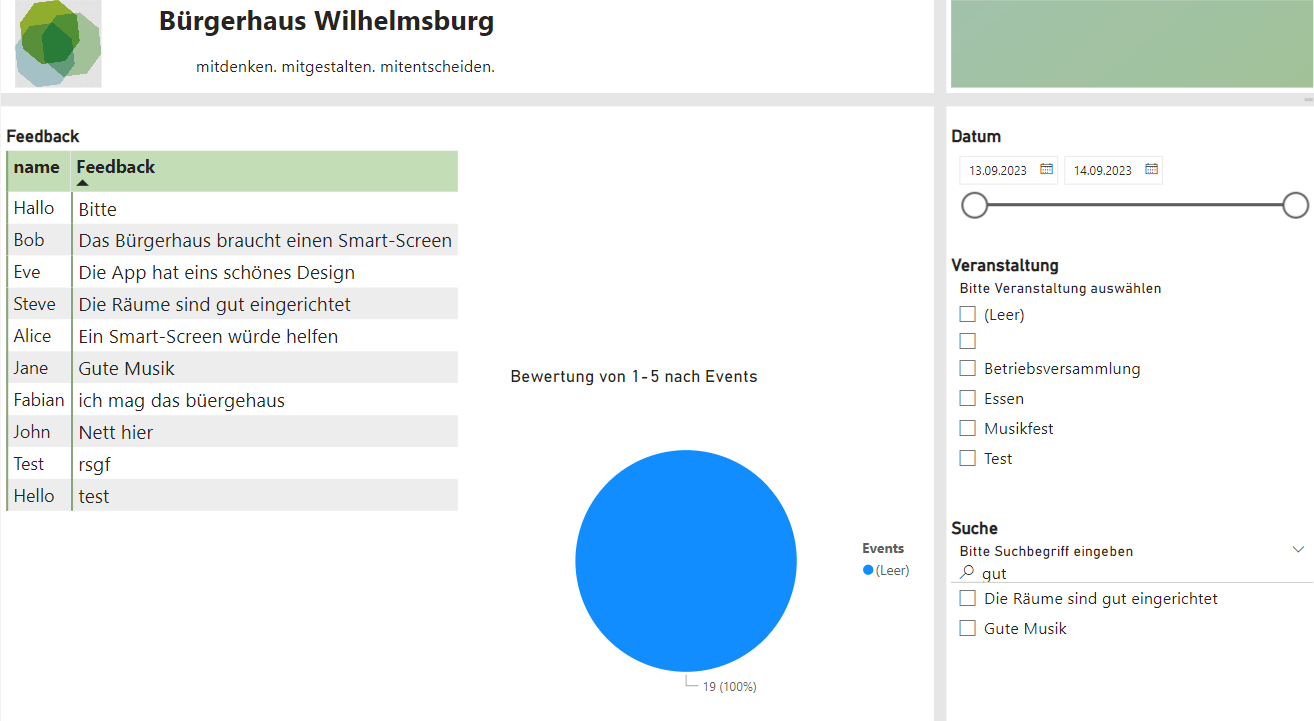 Team 16: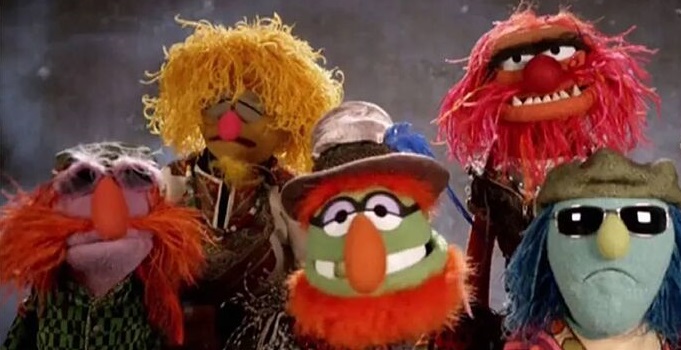 Ehsan
Tim
Jesper
Fabian
The other Fabian