Who or what is the Hackerschool
The Hacker School is a non-profit educational initiative that aims to get children and young people excited about computer science and programming.
The Hacker School offers free workshops for children and young people aged 11 to 18 who are interested in computer science and technology. In the workshops, participants learn how to develop their own software programs, apps and how to design websites.
The Hacker School relies on experienced programmers and developers to volunteer and then work as Inspirers to help the children and young people improve their skills and express their creativity.
The Hackerschool sees itself as an open community in which the exchange of knowledge and experience is paramount.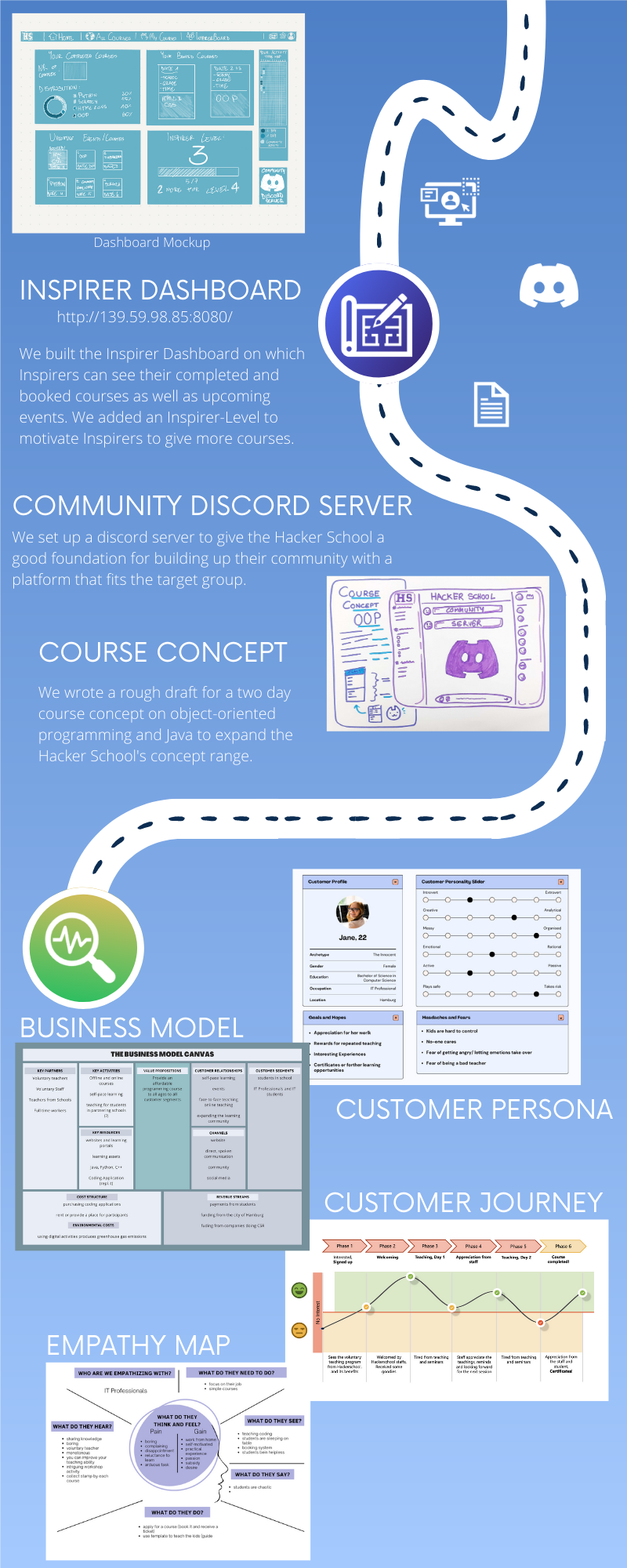 The Team
From left to right: Friedrich, Chiara, Nguyen, Bait, Vivian, Kevin, David