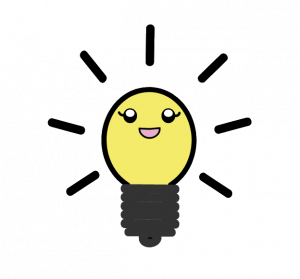 Our logo
THE PROBLEM: ENERGY WASTE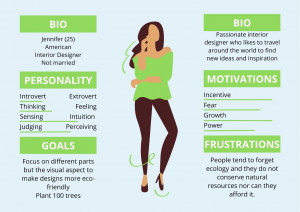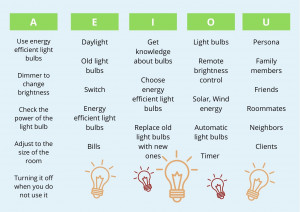 PROBLEM WE ARE DEALING WITH:

How do we solve the problem?
First idea:  An app which delivers information and has the functionality of comparing different light bulbs but also the capability of creating reviews for each light bulb.

Links, where we can buy light bulbs.

In this app, people can choose different parameters for light bulbs and create an ideal result.

Maybe an info page about how energy saving is important or some statistics on it.

Some info about recycling.
Second idea: Advertisement about light bulbs and energy saving
Maybe an event with this theme. 

It can be a topic in schools.
Third idea: There are sales from each company or someone who understands the light bulb in each store
So when we are confused, we can ask directly people who has a deep understanding of the subject.

If they do online shopping maybe the store can write a detailed description of the product.

Provide FAQ.

Provide chat bots.

Provide live chat.
DISNEY METHOD
SOLUTION: CHATBOT 

The chatbot we made provided the customer with additional information about each light bulb. In this app, the customer can get information and compare the bulbs with different parameters. This app also provide information that shows the importance of saving energy and how to save it for a better earth and life.
Link to our repo:
https://gitlab.com/lstiller/workshop-chatbot
https://gitlab.com/lstiller/workshop-chatbot-vue
THE TEAM
We are a team that has been united through the "International Design Thinking Entrepreneur Workshop 2021".
We consist of five members:
Leon Stiller (GER) – Backend/DevOps Engineer
Ekaterina Novikova (GER) – Frontend Engineer
Komang Meli Martini (INA) – IMBA
Anak Agung Ayu Gita Loka Surya Pramesti (INA) – IMBA
Titipong Satsiri (THAI) – IMBA
The whole team did a good job, it was a very great collaboration.